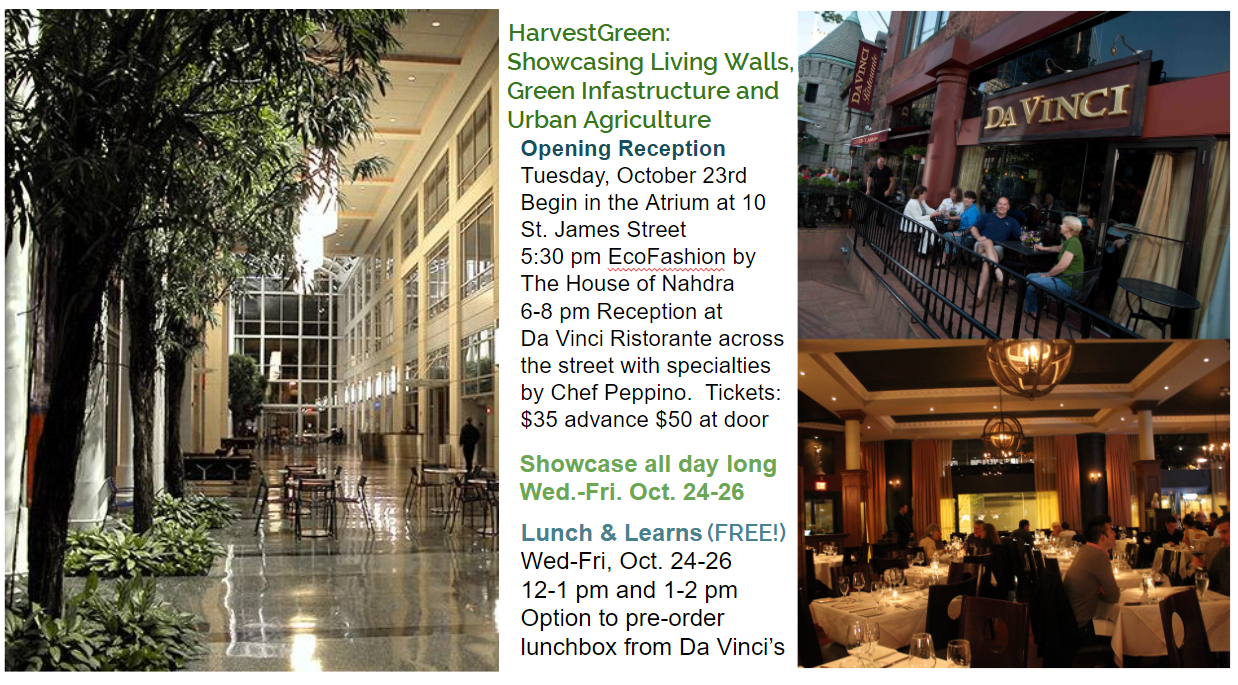 HarvestGreen will take place in Back Bay, Boston, MA at the above two locations.
To order tickets for the Opening Reception, click HERE.
To learn more about the Lunch & Learn Programs, and to pre-order your lunchbox ($10), click HERE.
[NB: Chef Peppino of Da Vinci Ristorante is offering a Special Prix Fixe Menu ($25) on Oct. 23-25 to all who connect through HarvestGreen]
Showcase graciously provided by HARDING BOTANICALS, Weston Nurseries and Cityscapes.